As iron sharpens iron, so one man sharpens another.
It is our goal through our small group ministry to create a community of believers who seek to be transformed by making the Gospel a regular part of their lives. Our small groups typically have between 8-12 people and go through sermon based questions. Our schedule alternates between full group meetings, and men or women only meetings. This allows for the groups to have the freedom to encourage each other is more specific ways. We want everyone to be a part of a small group to experience a spiritual family that shares life together, encourages their community, and serves a common purpose.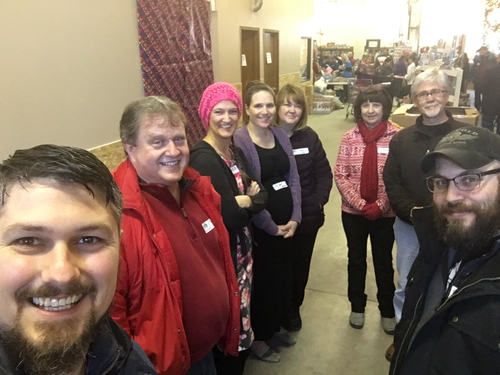 We currently offer childcare at church from 5:30-8:30pm on the Sundays when the whole group meets together. Our groups that do not meet on Sunday evenings come up with a childcare solution that bests suits their groups needs.
Interested in a small group?
We'd love to get you connected to a small group in your area. Fill out the form below to get started.
Small groups help people grow in their faith and build community. Our groups take place throughout the week in different neighborhoods, so use this form to help us find a group close to you. We'd love to have you join us!